Young Women Experience
Sponsor: Good Price Pharmacy Warehouse Coffs Harbour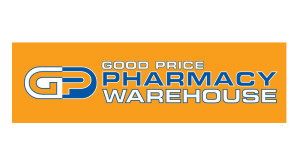 The Coffs Harbour Young Women Competition's aim is to find young women to be rural Ambassador's for the Coffs Coast and beyond.
The competition is not a beauty contest, but rather is awarded to women who are wholesome, well-rounded, community-minded, and who understand the important role that agriculture plays in our region and within Australia. The award provides an opportunity to excel in leadership and community involvement within an agriculture context. The Senior Winner will go on to represent Coffs Harbour at Zone, where they have the opportunity to compete against other Zone 1 finalists. Two zone finalists go on to compete at the Sydney Royal Easter Show.
Important Dates; 2023
Entrant form and profile photo Entrant_Form_2022 (if rewriting this form please keep to one page)
Sunday 23rd April: Information Session;  8:30am-2:30pm.Country 2 Coast Motor Inn, 353 Pacific Highway, Coffs Harbour, near the Big Banana.
Saturday 30th April; Interviews. 15 minutes each entrant in front of a panel of judges where entrants are asked questions from their entrant form as well as the information booklet. Country 2 Coast Motor Inn, 353 Pacific Highway, Coffs Harbour, near the Big Banana.
Wednesday 3rd May; Official Reception, from 5:30-7:30pm. An opportunity for entrants to network and thank supporters of the competition and the Show. Senior entrants are asked a question on stage. Brooklyn Burger Bar, Park Beach Plaza.
Saturday 6th May; Arrival at a time that suits you (before 3;30pm) to go around the show and if you would like to, assist the show, this will be unsupervised so please ensure parents are supervising during this time. Photos from 3:30pm. Then the Grand Parade at 4pm. Coffs Harbour Showground.
Please send form to melgcrossland@gmail.com with recent portrait photo or contact Mel on 0418 292 411